Electric Oven Repair Geelong
Our expert team has experience in repairing over 90+ different brands.
Electric Oven Repairman Geelong And Bellarine Peninsula
We provide an affordable service for all electric oven repairs Geelong, Ocean Grove and Bellarine Peninsula. Ovens and stoves are at the heart of any family kitchen, and a non-functioning oven can quickly turn any household upside down in a jiffy! Whatever problem you're facing with your electric stove, oven, we can help you out of a tight spot.
Electric Oven Repair And Installation Services
If you're looking for electric stove repairs near me, we repair all electric ovens and freestanding electric and dual fuel freestanding stoves. Our experienced repairmen can repair both analogue and the latest digital display ovens. Our services include electric oven and freestanding electric stove installations. We may also take away and dispose of your old appliances.
Electric Stove Top Repairs
Our repair and installation services include upright and free standing electric cooker repairs, wall oven repairs, electric stove tops, rangehood installations, oven installations, oven door repairs, oven hinge repairs and more in our Geelong and Bellarine Peninsula service areas. Here's a list of the areas we service. Can't see yours? Ask us.
We Repair All Brands
We are the best local experts with plwnty of experience in repairing Westinghouse, Bosch, DeLonghi, Ilve, Kleenmaid, Samsung, AEG, Omega, Smeg, Asko, Blanco, Fisher&Paykel and CHEF Appliance Repairs. These are a just a handful of brand names we repair – ask us today about your oven issues. We can help you. Here's what our customers have said
We pride ourselves on our workmanship and we'll quickly have you cooking, baking and roasting again in no time.
Common Electric Oven Repair Issues
Some Electric Stove FAQ's
What causes an electric oven to stop working?
This is a common issue with electric ovens and stoves. Most of the time a blown fuse or a burnt out element is the cause. Check the meter box and reset and see if this fixes the problem. If not, give us a call.

How much does it cost to replace a heating element in an oven?
First off, you can't fix a broken oven element. An oven element is a simple repair and may take 30 minutes unless there is an underlying issue.
Why isn't my oven getting up to temperature?
If the temperature is fluctuating – too hot, too cold, the temperature sensor inside the oven isn't working to bring the oven to the correct temperature. Most likely a faulty temperature sensor is the cause.
Electric oven repairs are far more cost-effective than buying a brand new appliance to replace a malfunctioning appliance, unless your appliance is ancient. Repairing your electric cooker is definitely cheaper than buying a new one, so if you are looking for professional oven service around the Geelong and Bellarine Peninsula, call the experts. Lets find the best solution for you with our expert appliance repair services.
Our technicians are skilled in handling repair tasks for every type of electric oven and we like to get your repair done in an efficient manner by repairing or replacing the damaged parts.
Electric Oven Repairs Geelong
Victoria 3220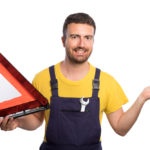 Oven Repairs Geelong provides a comprehensive electric oven repair service in and around the Geelong and Bellarine Peninsula. All our repair work is carried out by fully insured, licensed, qualified and experienced technicians
All oven repair service bookings are subject to availability. Read more About Us
Electric Oven Repair Service Geelong
Electric Stove Repairs Geelong
Electric Oven Repairs Bellarine Peninsula
Free Standing Electric Oven Repairs
Electric Oven Door Repairs Geelong
Oven Hinge Replacement
Electric Oven Installations Geelong and Bellarine Peninsula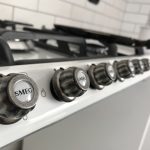 Arda Oven Repairs Geelong
Blanco Oven Repairs Geelong
Bosch Oven Repairs Geelong
CHEF Oven Repairs Geelong
Electrolux Oven Repairs Geelong
Fisher & Paykel Oven Repairs
Ilve Oven Repairs Geelong
Lofra Oven Repairs Geelong
Omega Oven Repairs Geelong
Smeg Oven Repairs Geelong
Technika Oven Repairs Geelong
Simpson Oven Repairs Geelong
St George Oven Repairs Geelong
And More…..