Oven Element Replacement Geelong
Our expert team has experience in repairing over 90+ different brands.
Oven Element Replacement Geelong And Bellarine Peninsula
We provide an affordable thermostat or oven element replacement for the Geelong and Bellarine Peninsula areas. Our oven repairmen are experienced across all domestic electric oven appliance repairs. A non-functioning oven can quickly turn any household upside down in a jiffy! Whatever problem you're facing with your electric oven, we can help you out of a tight spot.
Oven Element Repairs
At Oven Repairs Geelong, our experienced repairmen can repair both analogue and the latest digital display ovens. An oven element is a simple part which is easy to replace in most electric ovens and cookers. … It connects to the back wall of the oven with a plate or bracket held by a couple of screws. Behind the plate, two metal prongs connect to two wires inside the oven
Oven Thermostat Repairs
While a oven thermostat is simple part, it plays a crucial role in regulating the oven's temperature. Thermostats are found in electric ovens. It works by turning up or shutting down the heat according to the temperature setting.
While thermostats are found in electric ovens, the type will vary depending on the age and type of oven. The thermostat is attached to the knob used to set the oven temperature. If the oven temperature seems inaccurate or not working, give us a call.These are a simple repair job as a rule.
We service the Geelong and Bellarine Peninsula areas. Here's a list of the areas we service. Can't see yours? Ask us.
We Repair All Brands
We are the best local experts with plenty of experience in repairing Westinghouse, Bosch, DeLonghi, Ilve, Kleenmaid, Samsung, AEG, Omega, Smeg, Asko, Blanco, Fisher&Paykel and CHEF Appliance Repairs. These are a just a handful of brand names we repair – ask us today about your oven issues. We can help you. Here's what our customers have said
We pride ourselves on our workmanship and we'll quickly have you cooking, baking and roasting again in no time.
Common Element Or Thermostat Oven Repair Issues
Some Thermostat And Oven Element FAQ's
How do I fix my oven thermostat?
If you are considering fixing your own thermostat, it's vital to make sure you have the correct spare part for your brand of oven. We stock a range of replacement oven thermostats for a variety of different ovens if you'd rather have an expert oven repairman fix your thermostat!
How do I know if my oven element is broken?
A working heating element glows red or bright orange. If parts of the heating elements are orange and others are not, chances are the heating element is damaged. The best option is to have it replaced. Oven elements can simply wear out over time or stop working if they've been damaged
Are oven ignitors expensive to replace?
No, if the ignitor has malfunctioned, this is an inexpensive stove repair. Get in touch with us to discuss your options.
Simple repairs such oven element repairs are much more cost-effective than deciding to replace a malfunctioning appliance, unless your appliance is ancient. Repairing your cooker is definitely cheaper than buying a new one, so if you are looking for professional oven service around the Geelong and Bellarine Peninsula, call the experts. Lets find the best solution for you with our expert appliance repairman services.
Looking for oven door repairs?
Our technicians are skilled in handling repair tasks for every type of oven brand and we like to get your repair done in an efficient manner by repairing or replacing the damaged parts.
Oven Repairs Geelong
Victoria 3220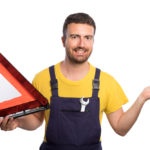 Oven Repairs Geelong provides electric oven repair service in and around the Geelong and Bellarine Peninsula, Victoria. All our repair work is carried out by fully insured, licensed, qualified and experienced technicians
All service bookings are subject to availability. Read more About Us
Oven Repairs Geelong
Stove Repairs Geelong
Oven Repairs Bellarine Peninsula
Free Standing Oven Repairs
Oven Door Repairs Geelong
Oven Hinge Replacement
Oven Installations Geelong and Bellarine Peninsula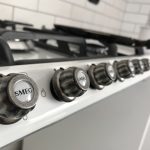 Arda Oven Repairs Geelong
Blanco Oven Repairs Geelong
Bosch Oven Repairs Geelong
CHEF Oven Repairs Geelong
Electrolux Oven Repairs Geelong
Fisher & Paykel Oven Repairs
Ilve Oven Repairs Geelong
Lofra Oven Repairs Geelong
Omega Oven Repairs Geelong
Smeg Oven Repairs Geelong
Technika Oven Repairs Geelong
Simpson Oven Repairs Geelong
St George Oven Repairs Geelong
And More…..